3D House Tours help sell your property
Visitors spend 3x – 6x more time engaging with property listing that offer immersive 3D experiences like our 3D house tours.
Property listings with more visual content (like video or our premium 3D tours) receive 403% more inquiries that those without.
According to Redfin: homes sell 10 days faster and for $50,100 more than comparable homes thanks to immersive 3D walkthroughs.
3D House Tours Compliment your Marketing
Apollo3D is not just about creating 3D showcases of your homes for sale. We help you fully integrate 3D collateral across all your marketing platforms. Our goals are:
To create a point of difference between you and your competitors
Help you become a tech-forward agency
Win new instructions
Raise commission fees
All 3D Tours of your properties have free hosting for 1 year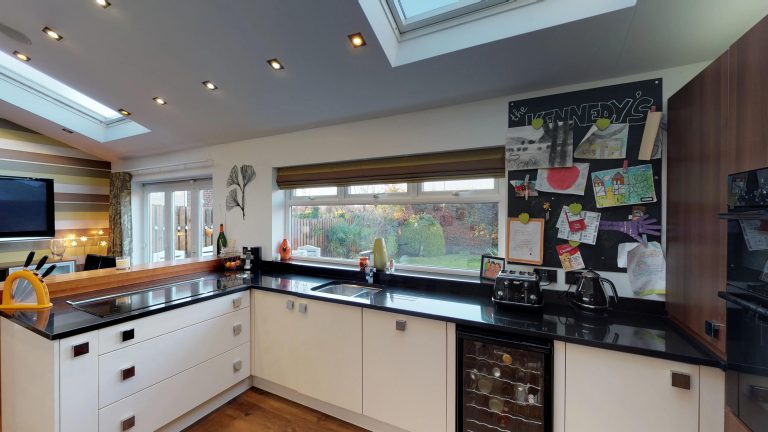 3D WALKTHROUGHS ARE EASY TO EMBED ON YOUR WEBSITE AND ARE SUPPORTED WITH DESK TOP AND MOBILE BROWSER VERSIONS OF RIGHTMOVE AND OTHERS.
PREMIUM 3D TOURS HAVE THE POTENTIAL OF SAVING YOU MONEY BY CREATING TRADITIONAL MARKETING COLLATERAL FROM IT.
YOUR SOCIAL MEDIA CONTENT PACKAGE
These are a just a selection of popular collateral we offer. To see our full list, head over to our Services page.
At around 10 seconds, short teaser videos are perfect for social media as they are short, snappy and get to the point! These give viewers a brief insight into the property and are proven to engage viewers and encourage them to then view the 3D Walkthrough.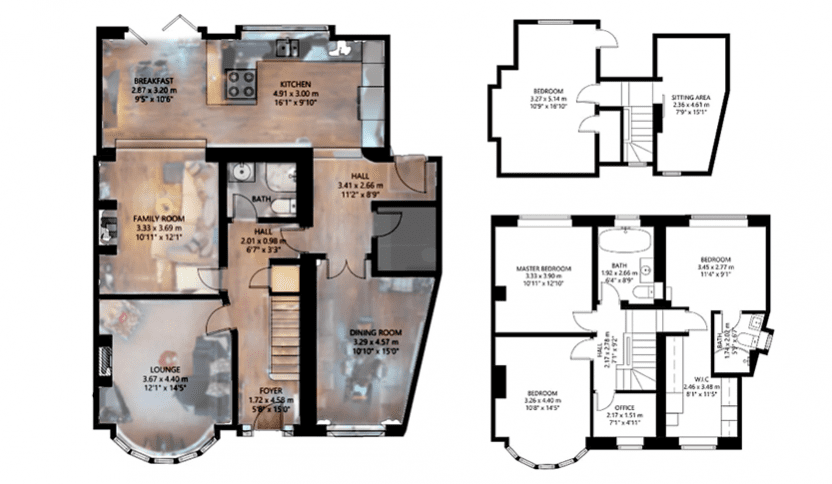 We provide a range of floor plans created directly from our 3D captures. These quick and cost effective floor plans are provided as either the traditional black and white schematic, or our unique blended 'schematic and photographic' floor plan.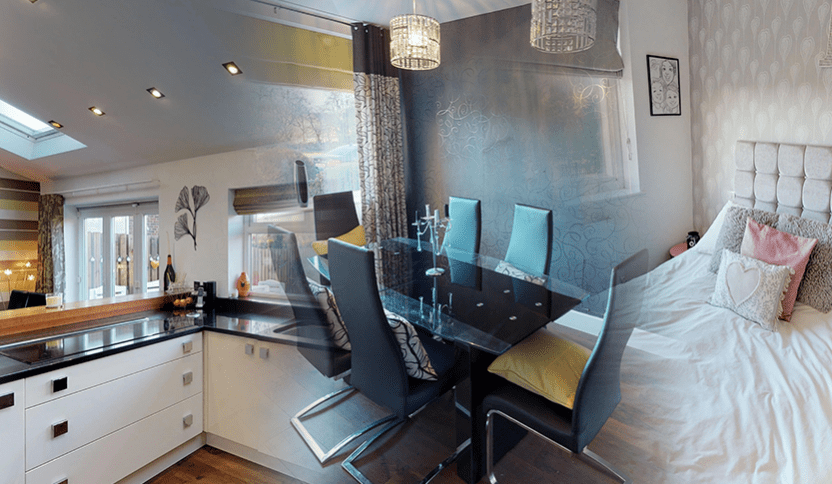 High resolution images for website content, printed material or posting on all your social media.
These pictures are extracted from our 3D walkthroughs avoiding the hassle of multiple photographers and photoshoot days.
This comes with your branding and highlights the property in full detail. We use this opportunity to show off the property features including hotspots. These are fantastic for posting on social media and websites as they grab a viewers attention and lead them to click on the 3D Walkthrough.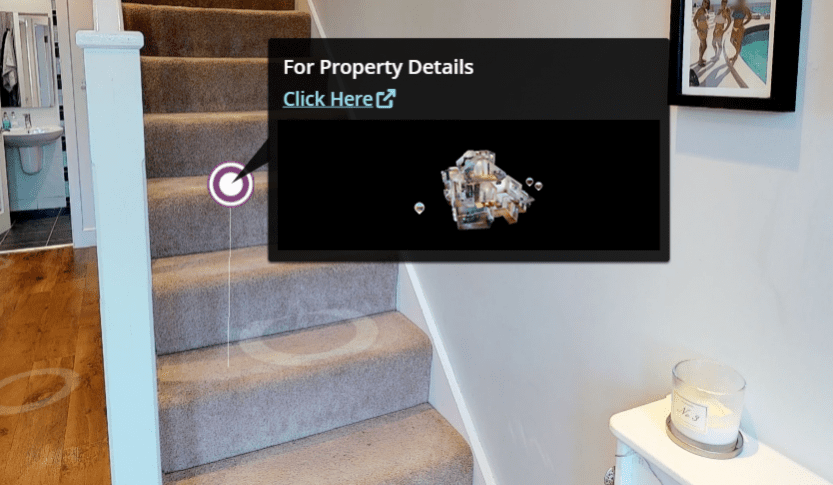 With these hotspots you can highlight key features, include additional media content and provide extra information for the audience.  Hotspots encourage extra engagement with your 3D walkthrough, a great way of including Calls to action around the showcase.
YOU ARE MORE LIKELY TO SELL A HOUSE WITH LESS PHYSICAL VIEWINGS, IN A SHORTER SPACE OF TIME AND AT A HIGHER PRICE. IN SHORT, THIS IS A SPECIFIC POINT OF DIFFERENCE FROM YOUR COMPETITORS TO JUSTIFY A 0.25 – 0.5% HIGHER COMMISSION RATE.
Tell us more about your property
AWARD WINNING SERVICE – IT'S ALL INCLUDED IN THE PRICE
0113 4182 581
0800 772 3265
Wharfebank Mills, Ilkley Road, Otley, LS21 3JP
Copyright 2022 – apollo3D