How we can help your PATIENTS
3D tours create a positive brand equity. Sites with walkthroughs are 199% more likely to be viewed as more caring to their patients
Importantly, 3D tours can help build trust between you and your patients. You are 197% more likely to be viewed as a place people can depend on when services are needed.
Our 3D tours also engage more interest. Your facilities will be more likely viewed as a 'place for someone like me' when viewed online – with an increase of 179% more.
Our 3D experiences compliment your content
Apollo3D create state-of-the-art 3D visual showcases for medical facilities. We Capture Ultra HD images coupled with spatial data to create immersive walkthrough experiences.
These 3D showcases allow patients, staff and visitors to familiarise themselves with a facility on any device prior to their visit.
THE TECHNOLOGY AND THE CONTENT ARE HIGHLY SHAREABLE ACROSS SOCIAL AND TRADITIONAL MEDIA. THIS ENABLES ORGANISATIONS TO GET CLOSER TO THEIR PATIENTS AND VISITORS.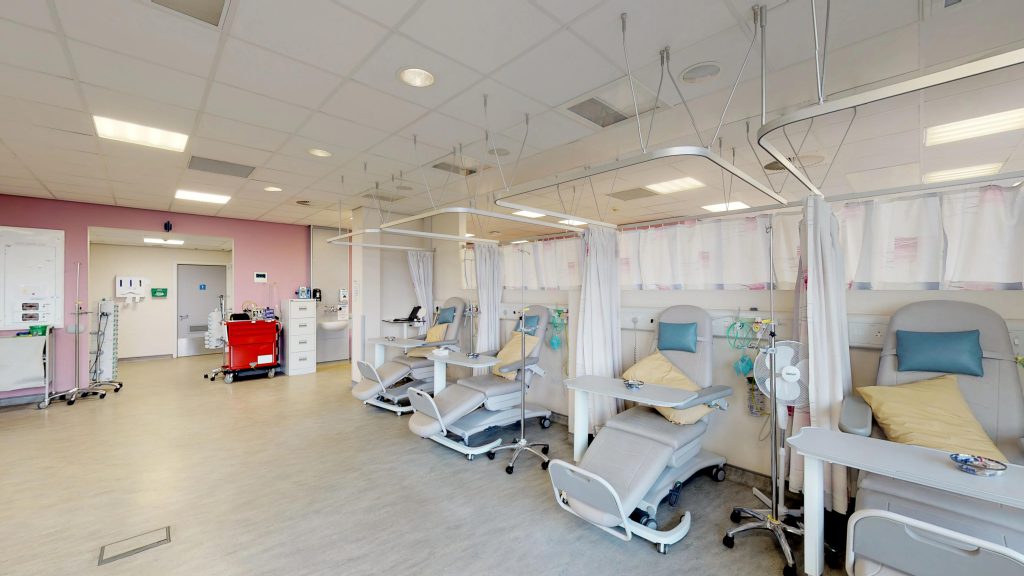 3D WALKTHROUGHS ARE EASY TO EMBED ON YOUR WEBSITE AND ARE SUPPORTED ON DESKTOP, TABLET AND MOBILE
PREMIUM 3D TOURS HAVE THE POTENTIAL OF RAISING LOCAL AWARENESS TO A FACILITY, REDUCE PATIENT STRESS & FEAR AND MORE.
Here is part of our medical package that aims to help you and our patients. To see our full list, head over to our Services page.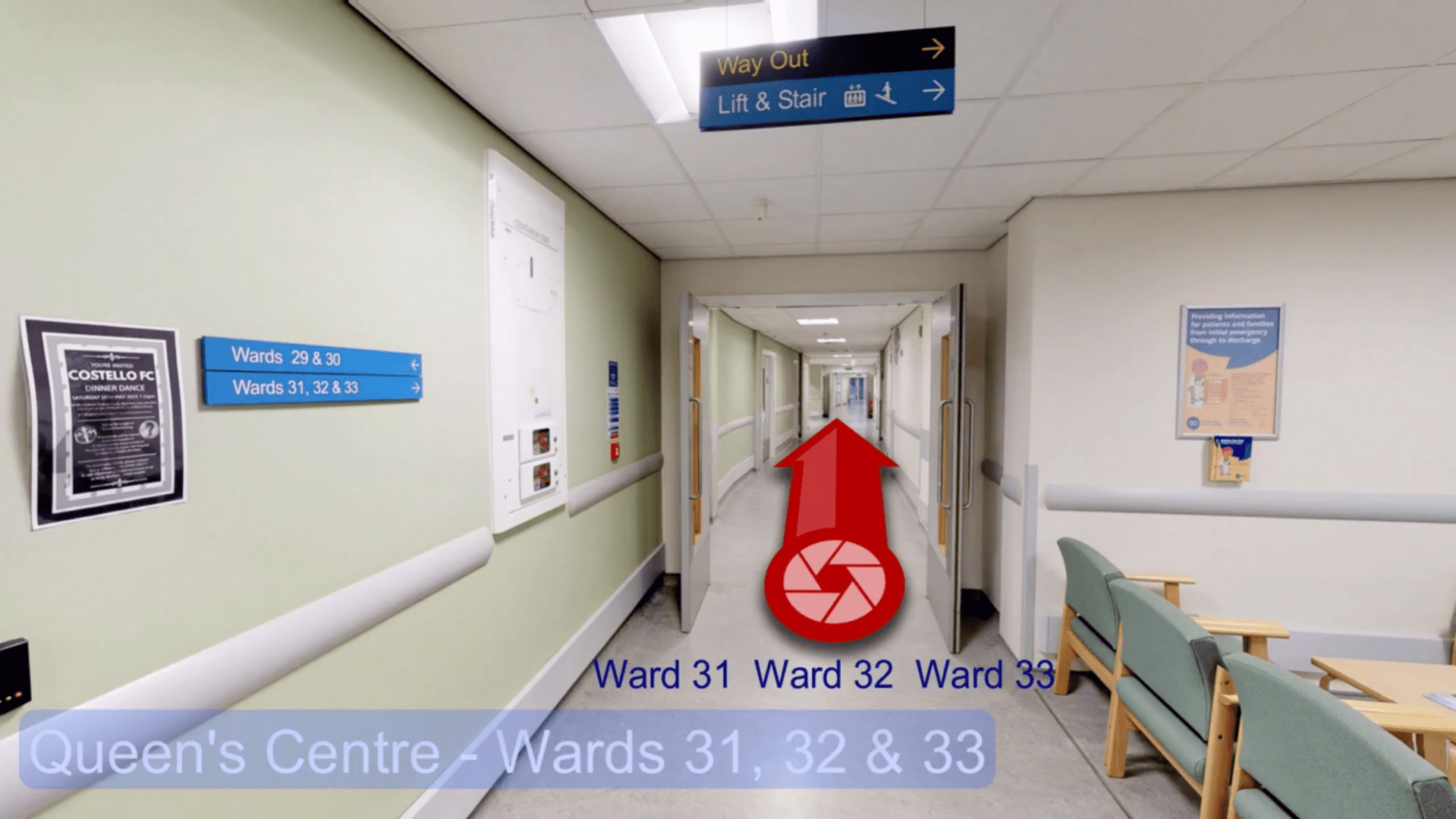 The Walkthrough is the heart of the 3D Showcase which allows the viewer to explore in any direction at any time they want to. It's a simple swipe and pinch or use the keyboard or a mouse to navigate and zoom. These can be viewed on Desktop, tablet or mobile.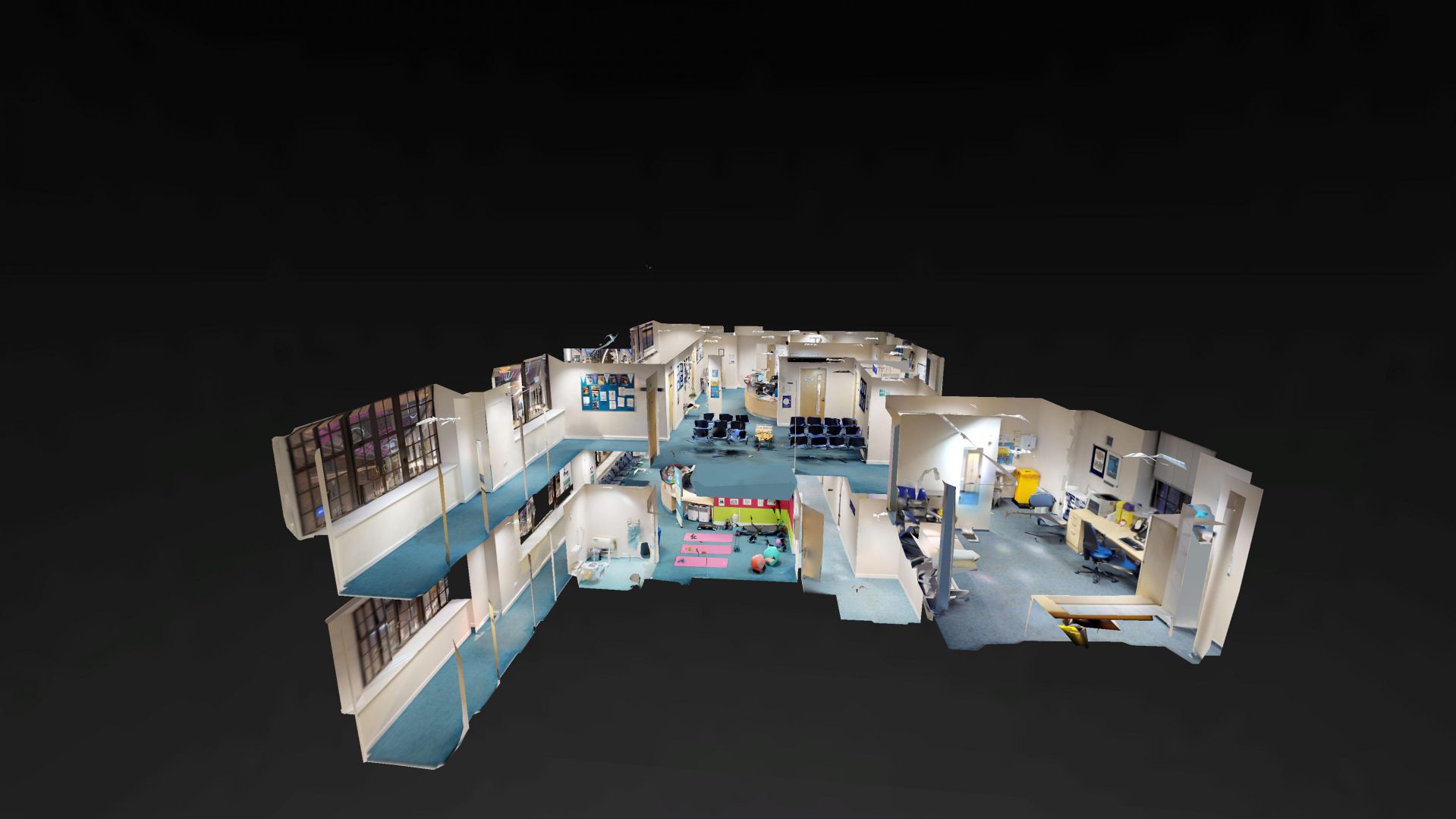 The impressive Dollhouse view brings a flat 2D floorplan to life. Look inside a building, spin it around and upside down as though it is in your hands. Enable patients to see how the location fits together and simply 'dive in' to the location at any place in the Dolls-house.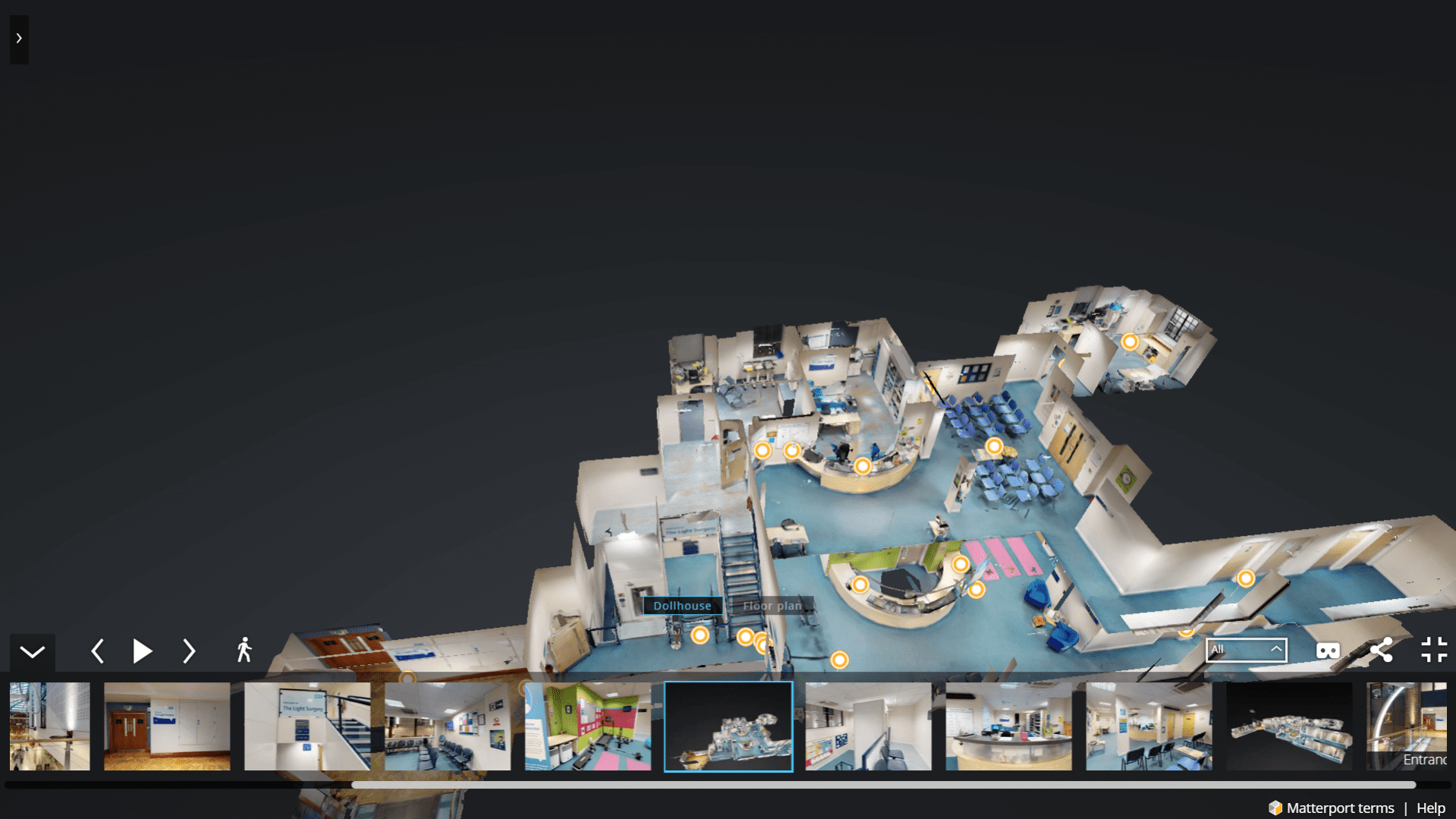 The Showreel is where viewers can be automatically taken around a 3D Showcase. This enables key features to be located and highlighted to the viewer. The Showreel can also be used to create a typical presentation style view of the location before the viewer sets off to explore.
With these hotspots you can highlight key features, include additional media content and provide extra information for the audience.  Hotspots encourage extra engagement with your 3D walkthrough, a great way of including Calls to action around the showcase.
This comes with your branding and highlights the property in full detail. We use this opportunity to show off the property features including hotspots. These are fantastic for posting on social media and websites as they grab a viewers attention and lead them to click on the 3D Walkthrough.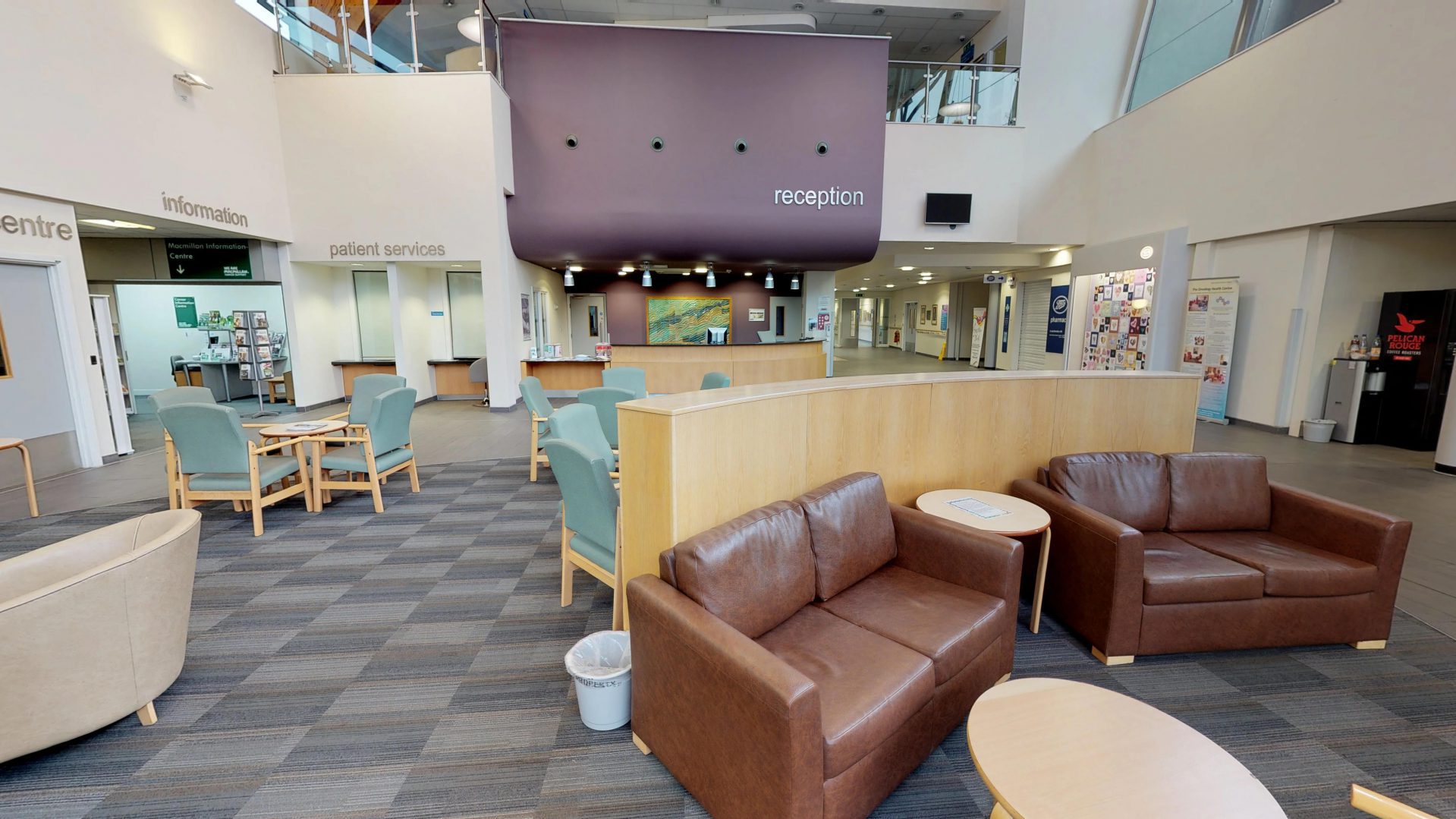 High resolution images for website content, printed material or posting on all your social media. 
These pictures are extracted from our 3D walkthroughs avoiding the hassle of multiple photographers and photoshoot days.
These 'super-charged' videos are a hybrid of our 3D walk-throughs and the feature videos. These allow you to set a specific path for the user to travel whilst letting them experience the full 360 panoramic views.
REDUCE THE AMOUNT OF TIME HOSPITAL PERSONNEL LOSE DIRECTING PATIENTS AND VISITORS AROUND A FACILITY BY FAMILIARISING THEM PRIOR TO A VISIT.
Tell us more about your Facility
AWARD WINNING SERVICE – IT'S ALL INCLUDED IN THE PRICE
0113 4182 581
0800 772 3265
Wharfebank Mills, Ilkley Road, Otley, LS21 3JP
Copyright 2022 – apollo3D