How we can help BOOST YOUR BOOKINGS
Increase your unique page views to up to 187% and stand above your competitors. Create a much more immersive experience with our 3D walkthroughs and the marketing collateral.
The average Return on Investment for virtual imaging is estimated to be 4 weeks or less. As they are unique, interactive and compelling, businesses won't need to wait months to see their investment return to them.
Among 18-34 year olds, prospects are 130% more likely to book based on a virtual tour. Without including a virtual tour you could miss out on more bookings.
Our exclusive 3D walkthroughs improve reservations
Apollo3D offer more than 3D showcases of your Hotels, Spas and other hospitality venues. The collateral created from our scans can be used across your marketing, therefore enhancing the customer experience once a reservation is made.
Stay open 24/7 as all of the spaces are fully explorable and interactive for audiences to look round when it suits them. Each engagement dramatically increases dwell time on your website, this then raises your search engine ranking (SEO).
Encourage clients to book a reservation today and stand out from the crowd. Our premium 3D tours are one of the best ways to boost your ROI.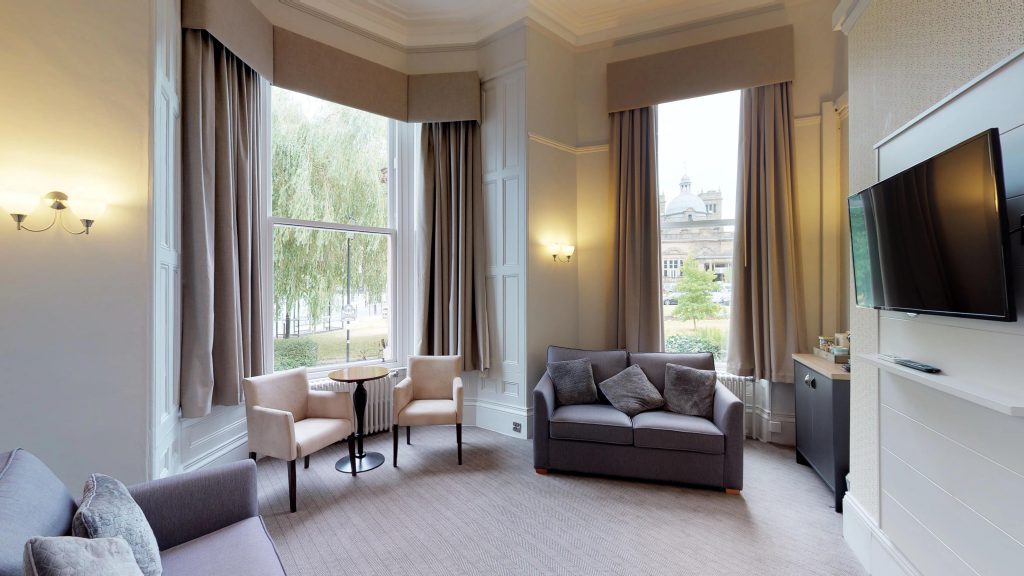 3D WALKTHROUGHS ARE EASY TO EMBED ON YOUR WEBSITE AND ARE SUPPORTED ACROSS MULTIPLE PLATFORMS. EASILY EXPLORABLE ON DESKTOP, TABLET OR PHONE.
EXCLUSIVE 3D TOURS HAVE THE POTENTIAL OF SAVING YOU MONEY BY CREATING TRADITIONAL MARKETING COLLATERAL FROM IT.
Here are some of our collateral that is proven to boost your reservations.  To see our full list, head over to our Services page.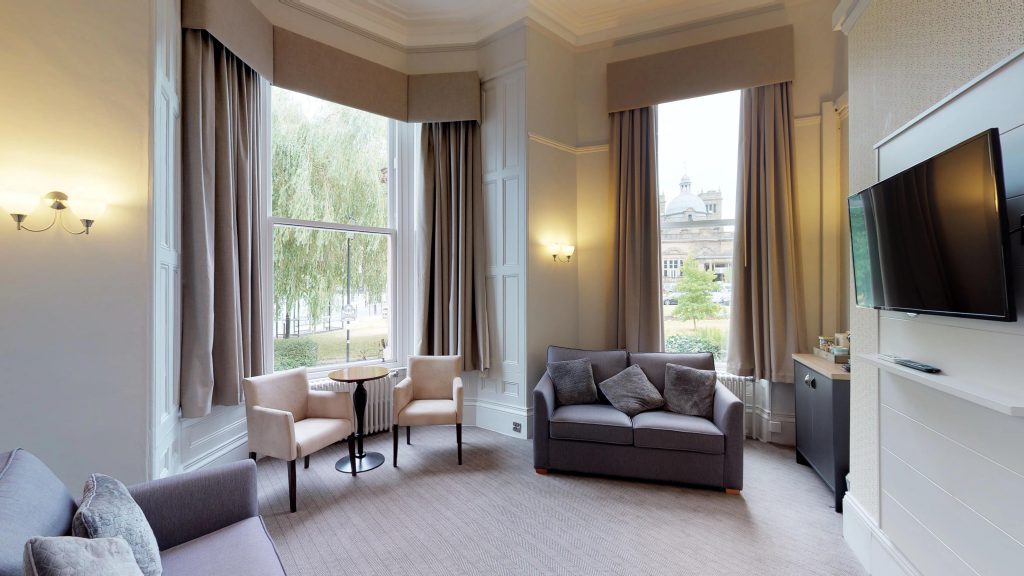 The Show Reel is where viewers are automatically taken around a 3D Showcase.  This enables key features to be located and highlighted to the viewer. The Show Reel can also be used to create a typical presentation style view of the location before the viewer sets off to explore around.
With these hotspots you can highlight key features, include additional media content and provide extra information for the audience.  Encouraging extra engagement with your 3D walkthrough, they are great ways of including Calls to action around the showcase. You can even integrate a booking system for your rooms in your walkthrough.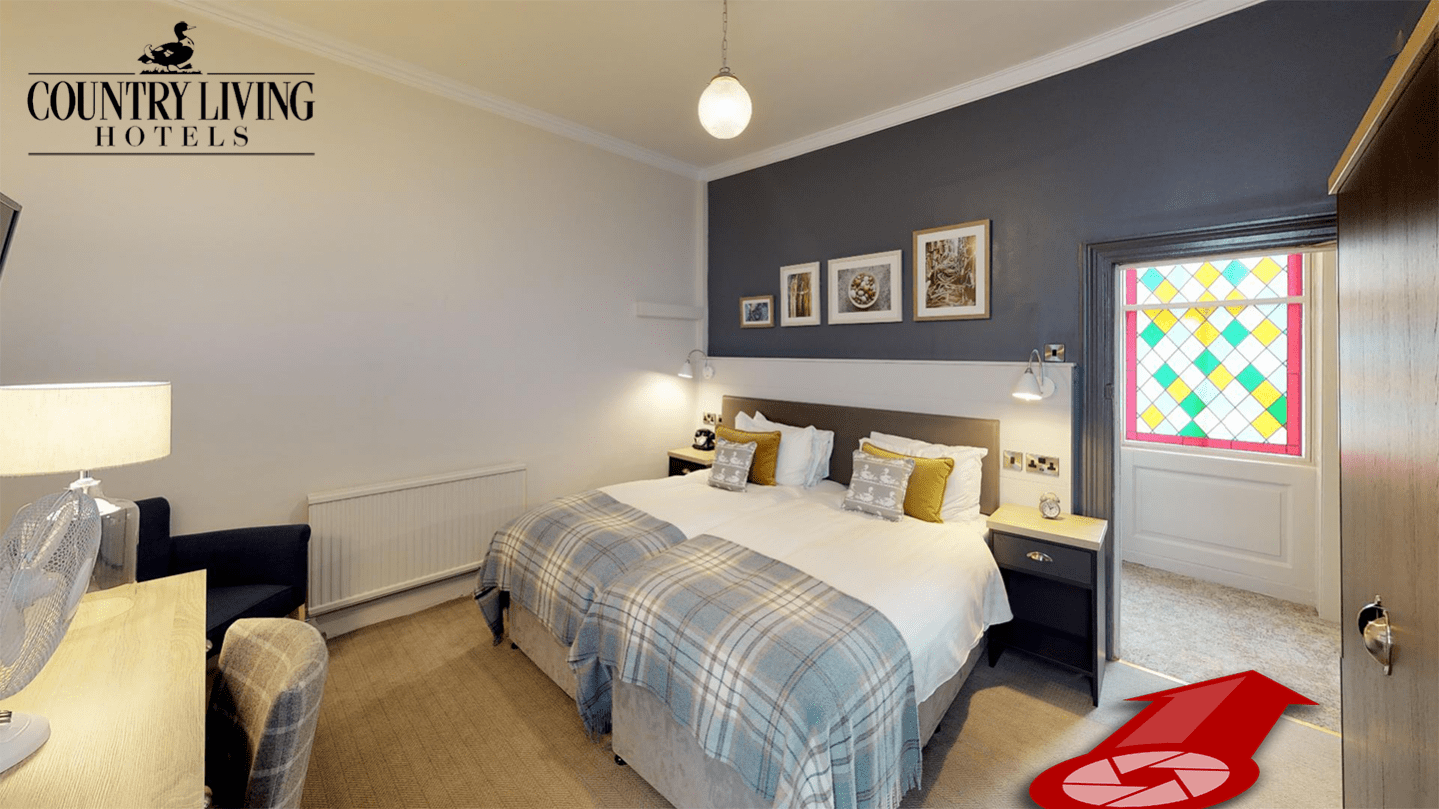 This comes with your branding and highlights the hotel in full detail. We use this opportunity to show off the property features including hotspots. These are fantastic for posting on social media and websites as they grab a viewers attention and lead them to click on the 3D Walkthrough.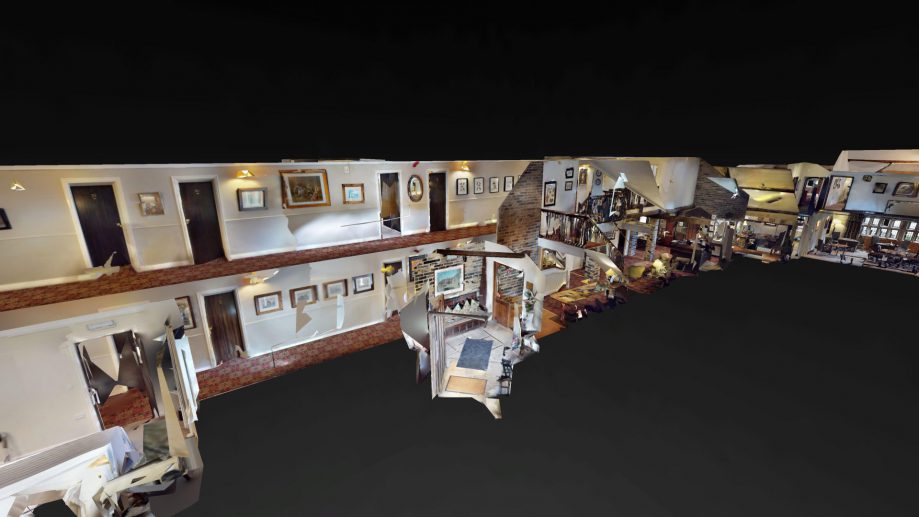 At around 10 seconds, short teaser videos are perfect for social media as they are short, snappy and get to the point! These give viewers a brief insight into the property and are proven to engage viewers and encourage them to then view the 3D Walkthrough.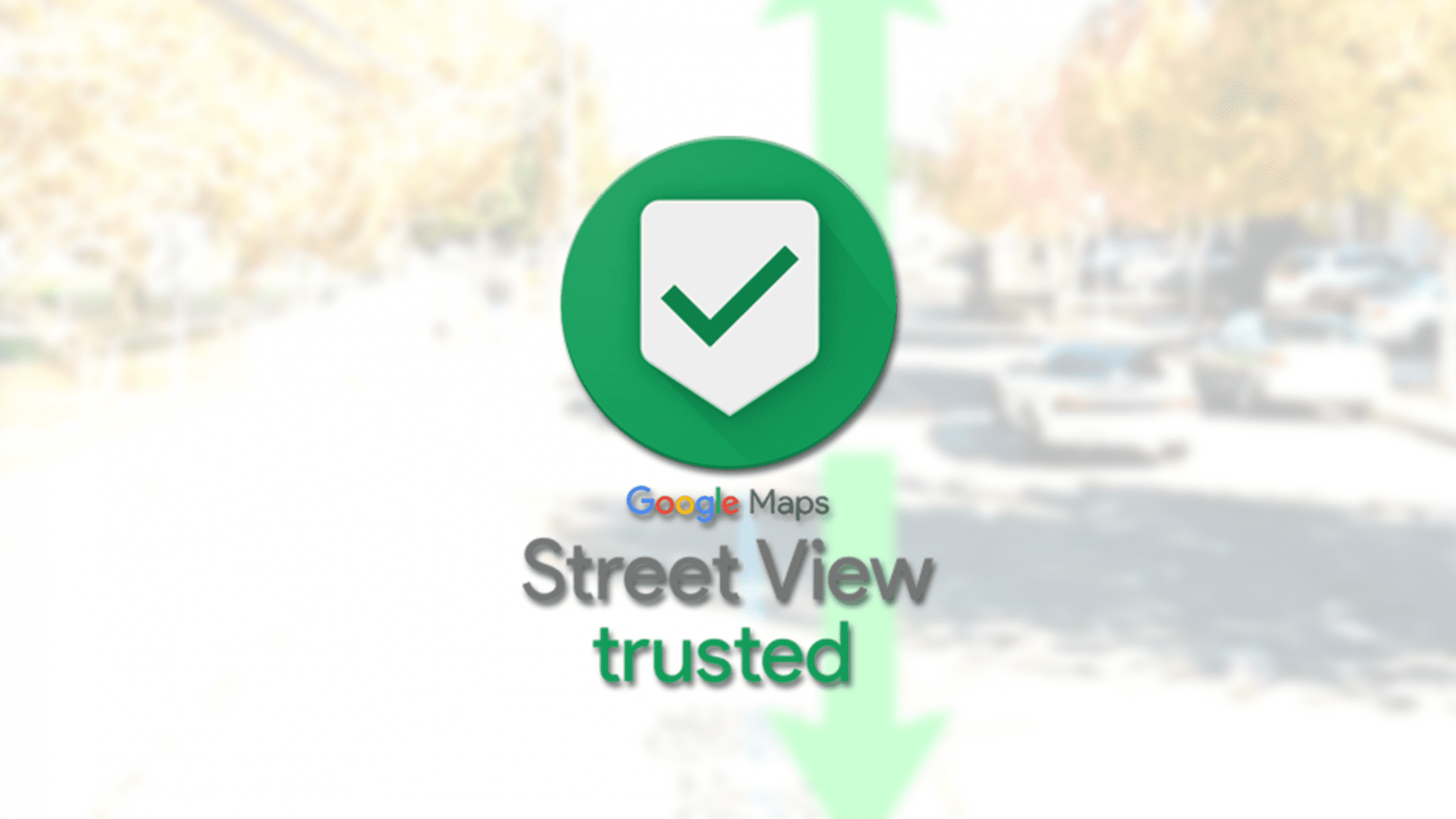 We fully integrate the showcase and it's features with Google Street View and other Google products. This will boost up your search engine rankings. Any time someone explores your space in Google in contributes to you and boosts your SEO.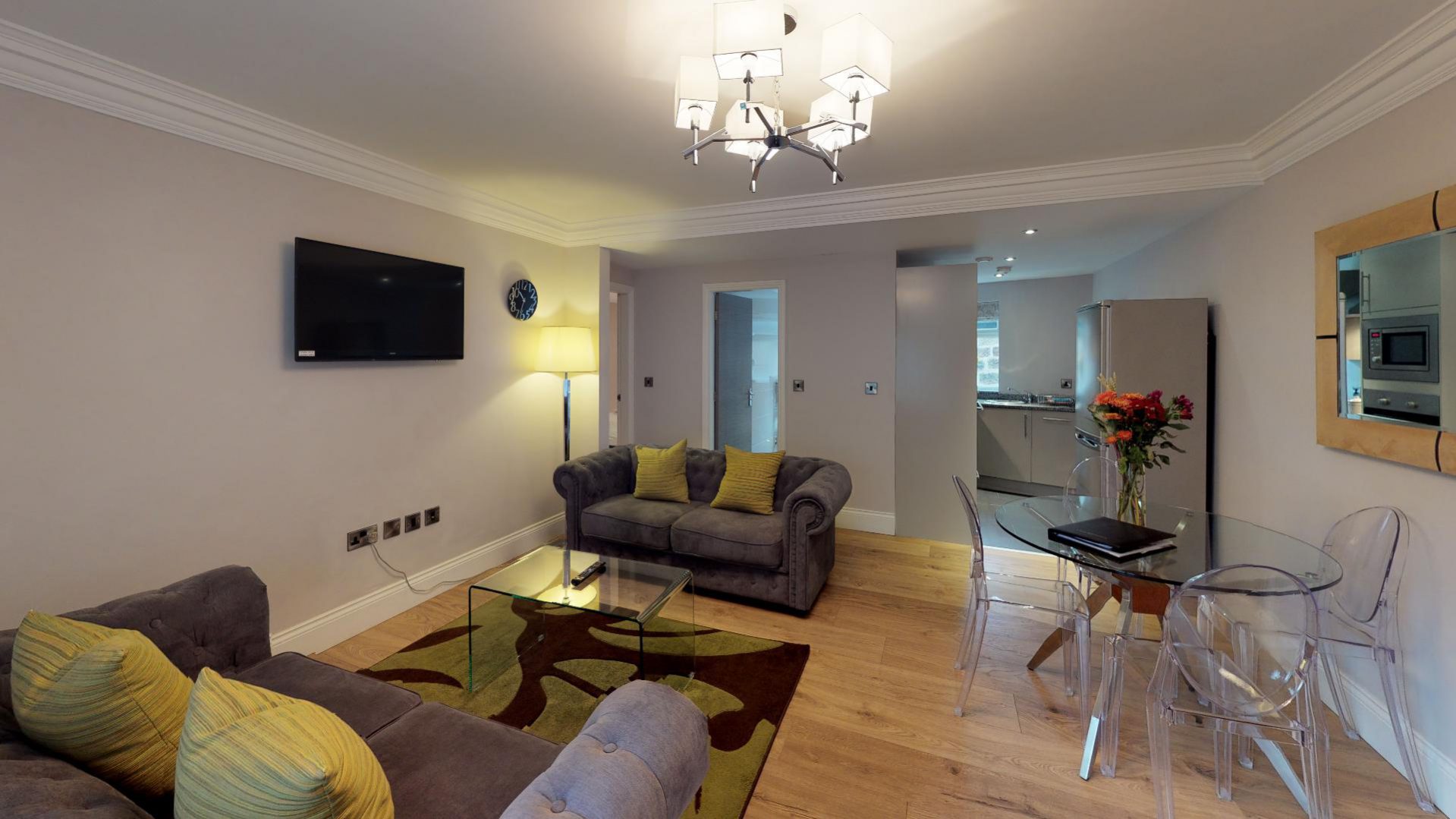 High resolution images for website content, printed material or posting on all your social media.
These pictures are extracted from our 3D walkthroughs avoiding the hassle of multiple photographers and photoshoot days.
3D TOURS DRIVE UP ENGAGMENT LEVELS FROM 300% TO 600% – THIS WILL ELEVATE YOUR SEO RANKINGS AND MAKE YOU STAND OUT IN A CROWD
Tell us more about your HOTEL
AWARD WINNING SERVICE – IT'S ALL INCLUDED IN THE PRICE
0113 4182 581
0800 772 3265
Wharfebank Mills, Ilkley Road, Otley, LS21 3JP
Copyright 2022 – apollo3D